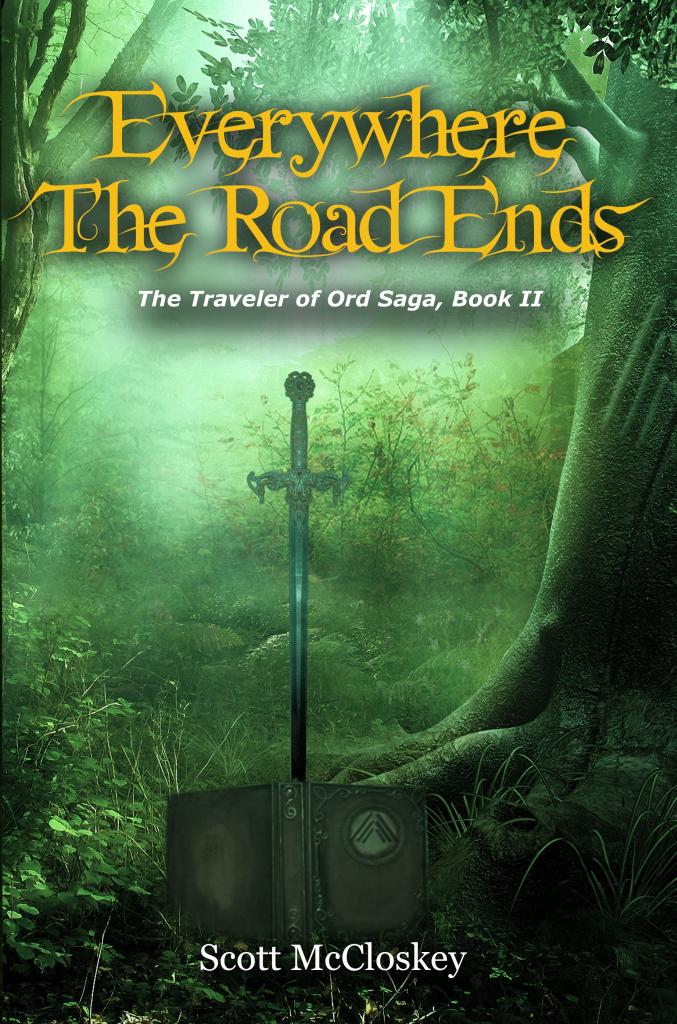 Everywhere the Road Ends
The Traveler of Ord Saga, Book II
ISBN: 978-1493509508; 365 Pages
Publication Date: September 18, 2014
Classification: Fantasy, Young Adult (Ages 9-13)
Bullied at prep-school and unappreciated at home, all young Theodore Ellsworth wanted was to be like the heroes in his favorite fantasy tales. Whisked away to the Gossamer City and chosen to embark on a quest to save a kingdom, he thought he'd have his chance.
He was wrong.
Left for dead in a place where malicious spirits feast on the living, Theo has only just begun to learn that glory comes at a price. With his new friends fighting for their lives, Theo is thrown off course and embroiled in a murder mystery that must be solved before he can save his little sister from a gruesome fate. A crackpot inventor and a pure-hearted young knight are on the job, but Theo already knows the killer. He sees the Beast of Calharik every night, when he looks down in terror at his own bloodied hands.
Set against a backdrop of steam-powered robots, tall ships, and a seaside populace at the mercy of the rich,
Everywhere the Road Ends
picks up the action right where The Goldenwealth Light left off. Get ready for another exotic trip to the World of Ord, complete with new faces, twice the nail-biting action, and hours of page turning adventure!
Everywhere the Road Ends can be found on: